This was a small project to pay tribute to two great friends from the 1960s. They were lecturers at Southall College of Technology (SCoT). The pair were Alan Rogers and John Simmonds. See below for the Twitter posts:
The two men were assiduous union reps in the ATTI (later NATFE) now UCU. Alan often came to the Simmonds' house bringing laughter and fun. Our house was on Alan's way to work.
They attended Auditors' meetings. At some point, I was underage drinking in the Red Lion, and bumped into them. "A lot of auditors, dad!" Laughing he bought us a drink and we had a lovely evening. Sometimes, looking back, rather like viewing through a telescope from the wrong end, can give a distorted view. However, this particular memory feels fresh 52 years later. Dad died young having contracted Parkinson's Disease (PD) at 45. He first complained of illness while waiting for a 92 bus after ENG vs FRA in 1966. Jimmy Greaves gashed his thigh that night and it probably changed the course of his life, too. Well played, Dad!
Even though he could barely walk in his mid 50s Dad rode his bike. He had to steady himself to walk and was slow to start. Yet he didn't lose the knack of cycling, including the "postman's mount" where the right leg scoots and then goes over the saddle. I've seen this several times more recently at Leicester Wheels for All sessions, too. You can sometimes ride a bike even when it's impossible to walk. We told him it was foolhardy but to his eternal credit, he carried on cycling for as long as he could. He was very farsighted in that kind of way.
When his hands started to tremor with PD we wondered if his 1940s motorcycling was somehow to blame. We seriously thought that the vibrations of a bike engine were the culprit. Silly but understandable. We were trying to find explanations for his poor health.
In the 70s he became a patient at UCLH on what was the cutting-edge research of its time. It motivated Dad and he enjoyed interacting with neurosurgeons and their specialty trainees. The experimental drugs were alternately wondrous and dreadful. LevaDopa was the miracle drug of "Awakenings" but Bromocriptine had horrible hallucinatory side effects. We all struggled with the outcomes, but none more than dad himself
Day 1 of the ride – Southall
Originally tweeted by Peter Simmonds (@PeterSimmo) on June 12, 2022.
The Elizabeth Line is astounding to anyone who visits old haunts after a long absence. We were unable to travel on anything east of Paddington yesterday. Astounding is an inadequate word for this. Eye-watering? It is magnificent to see.
Economic development in Southall, and presumably therefore in all suburbs served by #Crossrail, has been boosted hugely. Southall has areas completely neglected – and swathes of massive development. The "new" areas west of Southall station were similarly neglected for decades. Looking on Google Maps at the area south of Beaconsfield Road through to White Street and The Straight you'll see a massive area of construction – and road names like "Green-leaf Walk." and developments like "Genteel House".
Some Transco infrastructure can still be seen which went with the old gas works and famous "LH" Gas Holder that was demolished about ten years ago. Here is a 2008 photo of it ? The Southall booking office on Station Bridge is now unused.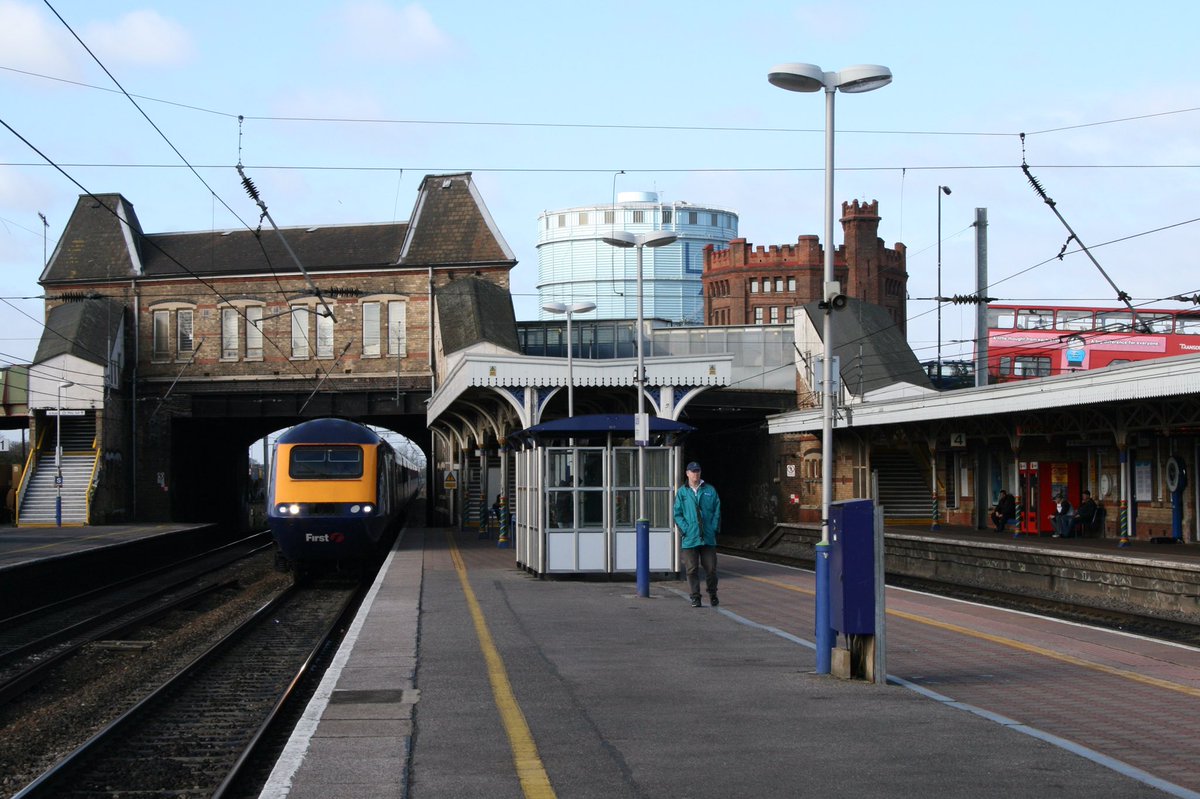 The station is much longer than it was and there is a new booking hall. Here is a photo of urban decay around the Booking Hall from 2013. The Water Tower, now up-market residences, is on the right.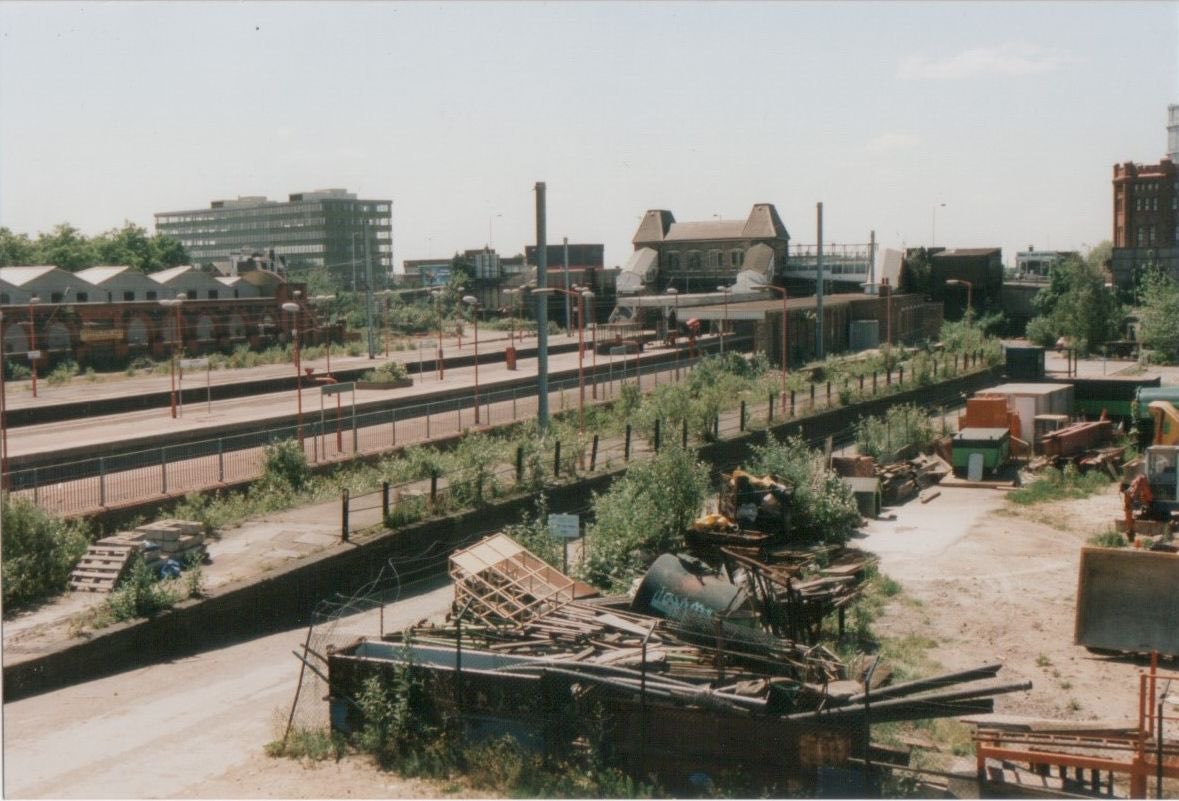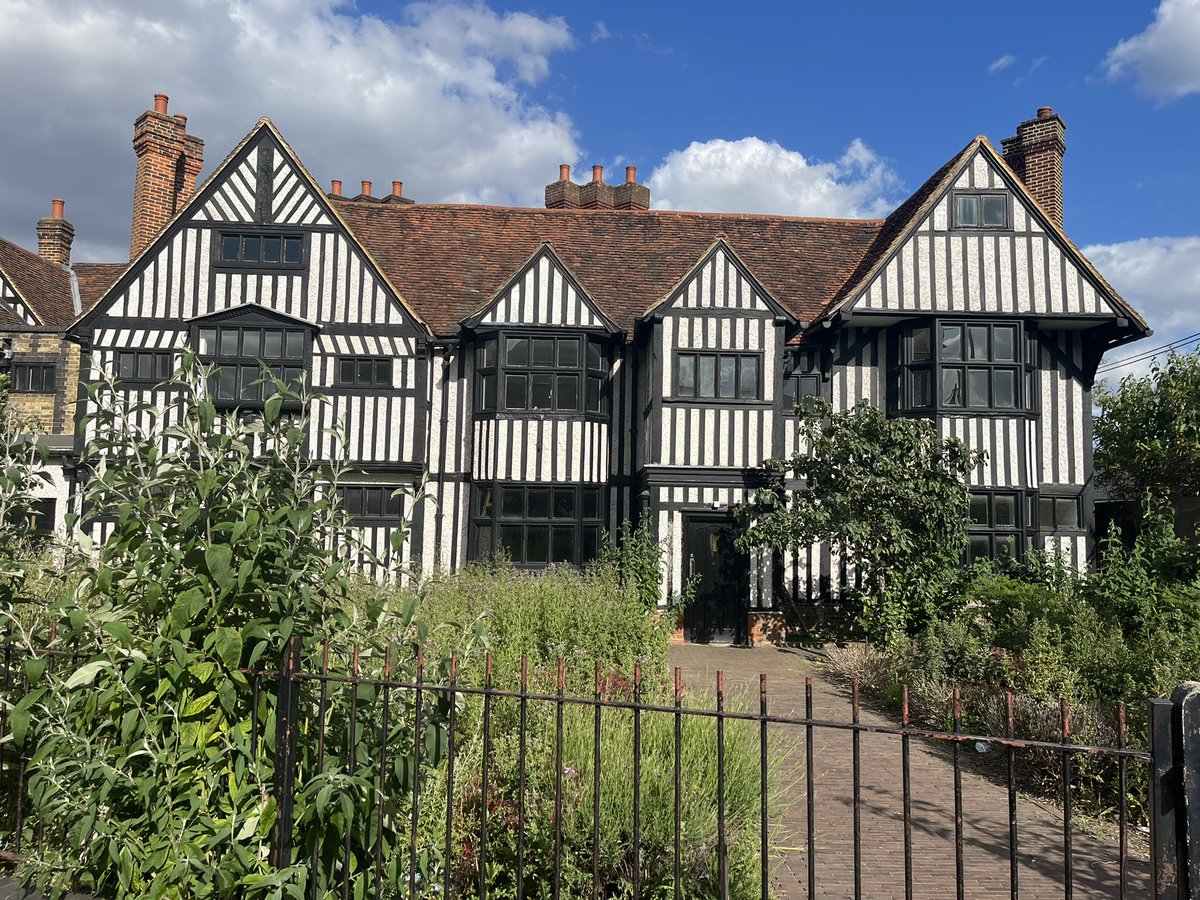 The neighbouring Southall Green is neglected and unkempt. It was a shock to see the beautiful council owned Manor House closed and decaying. This has to go down as an example of Austerity.
Day 2 of the Ride Central London to Thaxted, Essex
Originally tweeted by Peter Simmonds (@PeterSimmo) on June 13, 2022.
Day three and final day of the ride to Ipswich
The ride home – Ipswich to London 100 miles Wednesday June 15th
Email from Helen on Day 3
Dear Peter and John
What a triumph! And what an honour that you cycled all the way from Southall to Sunny Ipswich in memory of our fathers' great friendship! Dad would have LOVED to have been here to greet you! It would have made his year!
I hope your journey home is smooth and trouble free!
I'm sorry I introduced some shocking facts about living in Southall – it wasn't a bad place all told, and Southall holds a big space in my heart!
Will try to meet up whilst at International Camp at Kelmarsh Hall!
I'll keep you posted!
Can you please send me the pic you took of number 27, Oakwood Ave… what a change!
This is how the Rogers' old house in Southall now looks.
My letter to Helen at beginning of last and final day (Day 4)
Dear Helen,
Awoke early after deep sleep sifting a wonderful day in my head. Thank you and Martin for enabling it all.
Copying to Trish and Jill who are looking forward to meeting you. Also to John who really enjoyed it. And Val, abandoned at home.
Southall forged us all. That's a good metaphor for a town that made the London Bus and specialised in light engineering factories. West London was full of them. It gave our dads a living at SCoT guiding apprentices to C&G and HND. There was a small metal bashing unit at the bottom of our garden for a while when we were small but we didn't pay much attention to it.
I don't think it was a contributor to John's illness but he was completely washed out by his 50s due to lecturing at "night school" over and above his daytime contract. But he was proud to have redeployed from the aircraft industry to FE. When he landed his job at SCoT it ended a period of job insecurity caused by manufacturing decline. Fairey Aviation was not successful after the war despite a scheme to build the Fairey Rotadyne which was a conception of a combined helicopter and airplane. He worked in London for some years catching the Paddington train each day but his teaching certificate from Garnett College and his switch to lecturing ended a period of worry in which he suffered ulcers.
Did your dad qualify at Garnett, too?
https://en.wikipedia.org/wiki/Fairey_Rotodyne
Above is a link to the last aircraft to be made by Fairey Aviation the company at which dad worked. It was a flop and much too noisy to use in cities.
Helen's Reply:
Dear Peter,
Thank you for your email – Thank you for the picture of number 27! Looks so different!
Dad qualified as a lecturer after a 2 WEEK teaching course in the RAF during his National Service and when I challenged whether 2 weeks was sufficient (as I was doing a 4 YEAR degree in education at the time) he told me what they covered and I had to agree that they'd covered all the bases! Lol – just without all the beer!
I'll attach some pics of our @suffolkpride session last night!
Happy cycling today!
Regards
Helen x
Trish replied:
This is all so emotional Peter You remember things so clearly Dad's story begins with him having to leave school at 15 even though he was such a gifted pupil because his family couldn't afford for him not to work. How he must have felt then at such unfairness I can't begin to imagine. I never heard him say how unfair it was but he was so determined that we his children should be able to have the opportunities that he didn't have I wish I had appreciated this at the time I do remember him having ulcers It was all such a worry for mum.
Love all the photos and descriptions What a lovely place Ipswich seems to be. So glad Alan got to live there with you Helen at the end of his life
Trish (Tricia Patricia) I remember that Alan always called me Patricia!

Email from Jill
A quick response before I get ready and my day begins!
Beautifully written Pete (we were forged in Southall) and what a wonderful achievement, Pete and John. Great weather too.
Lovely pictures … lovely memories of our dad and Alan …
Looking forward to our Southall day. It will be so good to meet Helen.
Jill
Some photos …