One of our regular speakers, John Poulter, walked the full length of the Lakeland "High Street" in 1968. He gave a presentation for the Roman Roads Research Association and we highly commend it to our audience!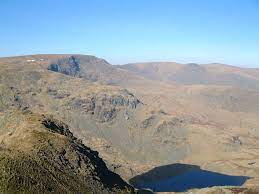 At the time John had every reason to believe that the road was Roman, but doubts have arisen since. Comparisons are offered with pictures of other Roman roads traversing high ground in northern Britain, and the author draws upon the experience which he has accumulated since to reach a verdict which is negative. Those watching the presentation may, of course, draw their own conclusions. Highly commended and the video can be viewed here :
Originally tweeted by TravelTalksLeicester (@TalksTravel) on March 19, 2022.